Thai Coup 2014 & My Bangkok Jinx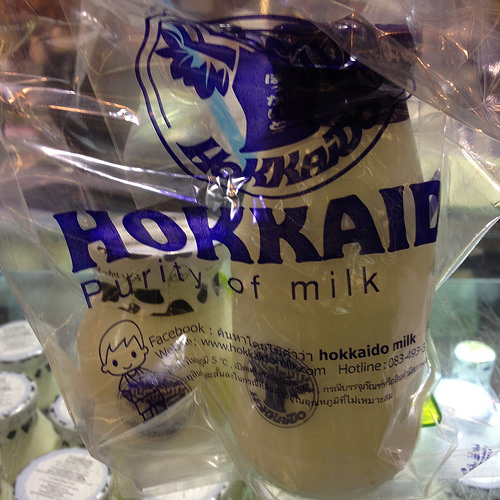 A month after I nearly got stranded in Bangkok due to Thai Coup and a hectic period following my return, I've finally found some time to write about my experience. I was on my way to Suvarnabhumi Airport when Thai Coup was declared. Blissfully unaware of the deteriorating political situation in Thailand, I wondered why the cab ride was taking a lot longer than expected. I killed time Instagramming and chatting with friends on messaging apps.
Traffic in #Bangkok is insane! Hope I make it to my flight on time! I should have been at the airport by now. #ThaiCoup

— Karen Wee (@superfinefeline) May 22, 2014
Screenshot of tweet above was captured in Singapore (Bangkok is an hour behind)
When the cab barely moved for what seemed like an eternity while we were next to the US Embassy, I began to wonder if I should start panicking since I was still a long way from the airport. That was when WhatsApp messages streamed in from friends in Singapore and travel companions who were staying in Bangkok for one more day. A coup had been declared and I was stuck in the middle of an insane traffic gridlock due to road closures, traffic diversions and people rushing to get home ahead of the curfew. My cab was diverted into a small and winding one-lane side road where cars inched forward periodically. The highway was bottlenecked too. 
8:20pm Traffic in #Bangkok is worse than ever as people rush home (Pic @political_drama) pic.twitter.com/vdwx4D3DZM #Bangkok #Thailand #ThaiCoup

— Richard Barrow (@RichardBarrow) May 22, 2014
I should have taken photos of the crazy jam but I was frantically seeking out alternatives if I missed my flight home. The Internet network in Bangkok had slowed down considerably (probably due to the flurry of social activity) and searches took forever to load. Thankfully, I had a few friends were very helpful and proactive. Sensing my desperation when I told them that I was getting spotty web access whilst remaining stuck in the jam, they searched the next available flights and prices. A friend even researched overnight stay options close to the airport as I couldn't hazard another lengthy cab ride back to the city centre with a curfew starting at 10 pm (about 2.5 hours later). I was unable to book a later flight on the web as online bookings were closed. I figured that I would just have to try my luck at the counter if I was bumped off my flight.
  A cab ride that was to have taken half an hour even with the usual Bangkok jam took close to 2 hours. I had to throw away the jar of Hokkaido Milk Yoghurt that I had bought from Gourmet Market at Siam Paragon to snack on in the airport while waiting for my plane.  
A fellow Singaporean, J, and I reached the Scoot counter 55 minutes before departure. In spite of our pleas, we were told flatly that the counter had closed and we have to buy another ticket on another flight. We had been bumped off the last Scoot flight home that evening in the middle of Thai Coup! The ladies at the counter weren't very helpful and told us without any empathy that we should have arrived earlier and that the next available flight was the next day. J was in tears as she had to be home that evening. Thankfully, I had the screenshots that my friends had sent so I told J we should try to grab the next flight out via Jetstar. We were lucky that Jetstar had available seats for under S$200 because our next available option on SQ would have set us back by S$1,000 each. The counter staff was friendly and calming as we probably looked a little flustered as we struggled with bags and trying to get our wallets out. We were told not to have to rush but to put our bags on the weighing scale so our hands could be free to get our wallets out. Ticket in hand and glad not to have to miss work the next day, I chilled with a warm cup of Starbucks Green Tea Latte while waiting to board my flight home.
The adrenaline rush from missing my original flight and the ensuing scramble to get onto the next flight back had me on edge so I was unable to sleep on the plane. Since I was wide awake, I was treated to some "inflight entertainment" from a Spanish teenager who had mischievously written a sign stating "Awake...yes." and stuck it on the brochures in front of his sleeping dad. Tsk tsk! Kids these days!    
Late dinner on my Jetstar flight back to Singapore
Feeling more settled with some good music on my iPhone, I had some Tom Yam Noodles and Green Tea for supper. What an eventful departure! I don't think I will be back in Bangkok anytime soon because of the political uncertainty.  
@superfinefeline I'm glad that we were able to assist you & appreciate your kind words I hope you had a nice journey with us. - Thanks C :) — Jetstar Asia (@Jetstar_Asia) May 22, 2014
It has been 6 years since I visited or planned a trip to Bangkok. Thailand declared a State of Emergency on 2 Sep 2008, I had to cancel my vacation 24 hours before I was due to depart to comply with the company's travel policy. I was lucky that Jetstar allowed me to rebook my trip and top up the fare difference without additional fees even though I had bought a non-refundable discounted ticket. It's the second time that Jetstar has extended awesome and empathetic service to passengers who were caught in sticky situations. It's for this reason that I usually choose Jetstar over other budget carriers. Incidentally, this was my first time travelling with Scoot and I guess it will be quite a while before I buy another Scoot ticket.
Looks like my Bangkok jinx has not been broken yet. A pity as I used to spend quite a bit of time in the city when I was covering the Thai market. I hope the Thais will eventually enjoy some form of political stability as the stores seemed to be suffering when I was there. Some even had signs extending discounts to tourists and saying that they love tourists!
PS: AIG rejected my insurance claims. I may have been unlucky but in the big scheme of things, I could have lost even more money if I had not managed to get an affordable flight back. Thank God for small miracles.